Interior Douglas fir (Fdi)
Seed is sold on a first-come, first-served basis to persons with reforestation obligations on B.C.'s Crown lands and in the provincial timber harvesting land-base. Please email or check SPAR for current seedlot availability and details, including germination %, grams and est. # seedlings.
All seed is registered, tested and stored in accordance with the Chief Forester's Standards for Seed Use.
Our seed is produced in 13 orchards located in BC's southern interior and managed by our partners. The parent trees in our orchards are selected for superior growth and form by BC Ministry scientists using conventional breeding methods and extensive progeny testing.
New provincial seed transfer standards permit seed to be used in its geographic seed planning zone(s) and Biogeoclimatic Ecosystem Classification (BEC) variants that are climatically-similar to the orchard parents' source BEC variant.
SelectSeed manages seed orchards in partnership with others and provides seed for the following species, seed planning zones and Biogeoclimatic Ecosystem Classification (BEC) variants.
Click to View (pdf)

* Genetic worth for volume (GVO) is the estimated percent of additional timber volume (m3/ha) near rotation age – 60 years for Pli and Fdi, 80 years for Sx – compared to using unselected wild stand seed.
** Prices for seedlots with a germination rate at or above the provincial species average. Prices for seedlots with germination rates less than the species average are reduced proportionately.
Select Seed Co. Ltd. (SelectSeed) is a not-for-profit company established in 1999 and registered under BC's Business Corporations Act. SelectSeed is 100% owned by BC Forest Genetics Society, whose members consist of persons appointed to the Forest Genetics Council of BC (FGC).
SelectSeed's primary purpose is to produce tree seed for reforestation in BC. It also provides management services to FGC.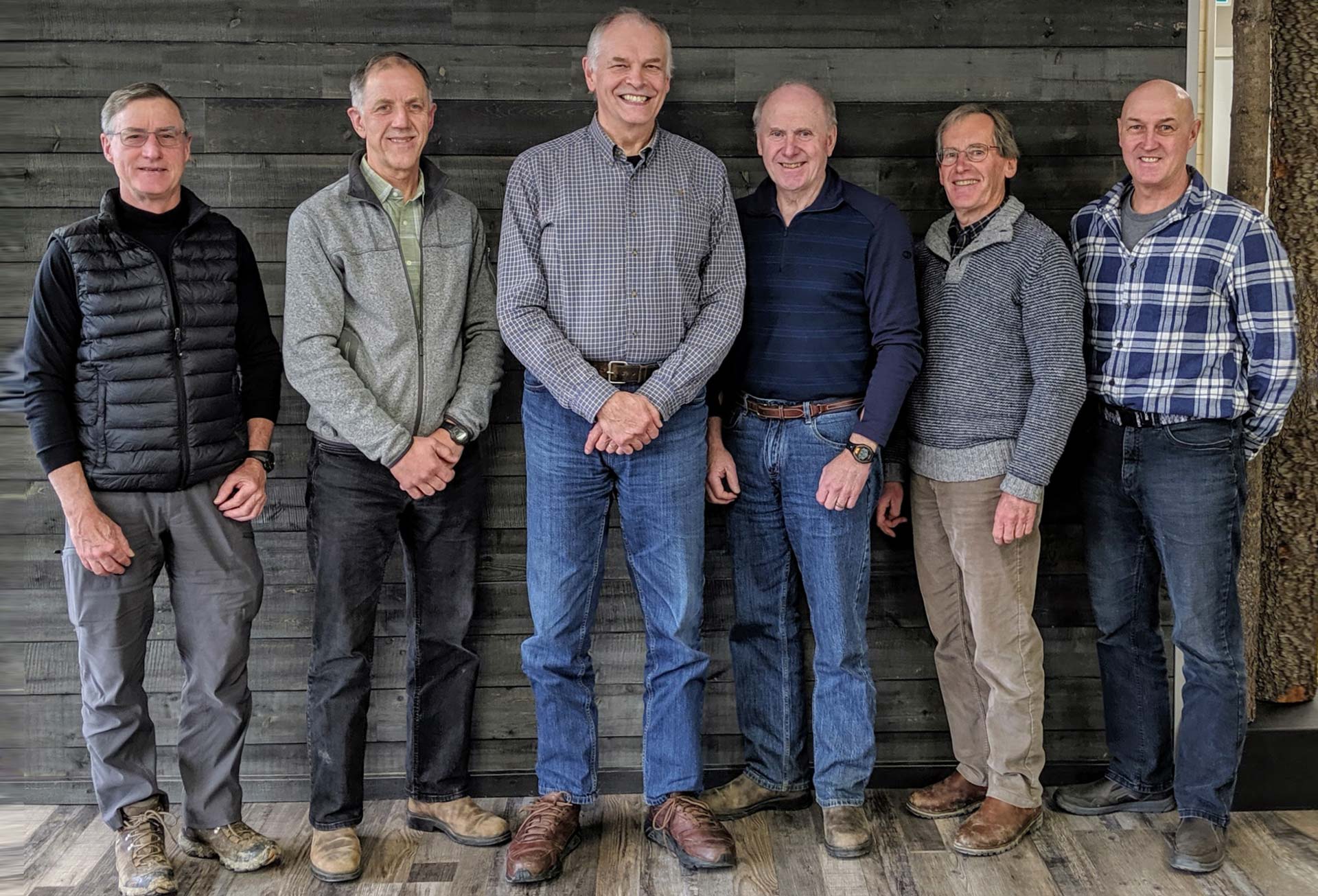 1
Mr. Kerry J. McGourlick
RPF
Secretary
2
John (Jack) Woods
BSF, MSc, RPF(Ret)
Director
3
Mr. Henry J. Benskin
RPF(Ret)
President and Chairman
4
Mr. James W. Burbee
RPF
Director
5
Mr. Rodney A. Willis
RPF(Ret)
Director
The company is overseen by an experienced Board of Directors appointed by FGC.
The company's CEO, Brian T. Barber, BSF, MA, RPF, has over 28 year's experience in forestry and tree improvement. Prior to joining SelectSeed in November 2016, Brian served as Co-chair, FGC, and Director, Tree Improvement Branch, BC Ministry of Forests, Lands and Natural Resource Operations, for nine years. He works and resides in Victoria, BC.
SelectSeed's part-time staff include Jack Woods, RPF(Ret), Technical Advisor and former CEO, and Hilary Graham, Manager, Seed Orchards.
Seed Sales:
Brian T. Barber, BSF, MA, RPF
CEO, Select Seed Co. Ltd.
Program Manager, Forest Genetics Council of BC
(250) 888-7081
brian.barber@selectseed.ca
John (Jack) Woods, BSF, MSc, RPF(Ret)
Technical Advisor
jack.woods@selectseed.ca
Hilary Graham, BSc (Agr)
Manager, Seed Orchards
hilary.graham@selectseed.ca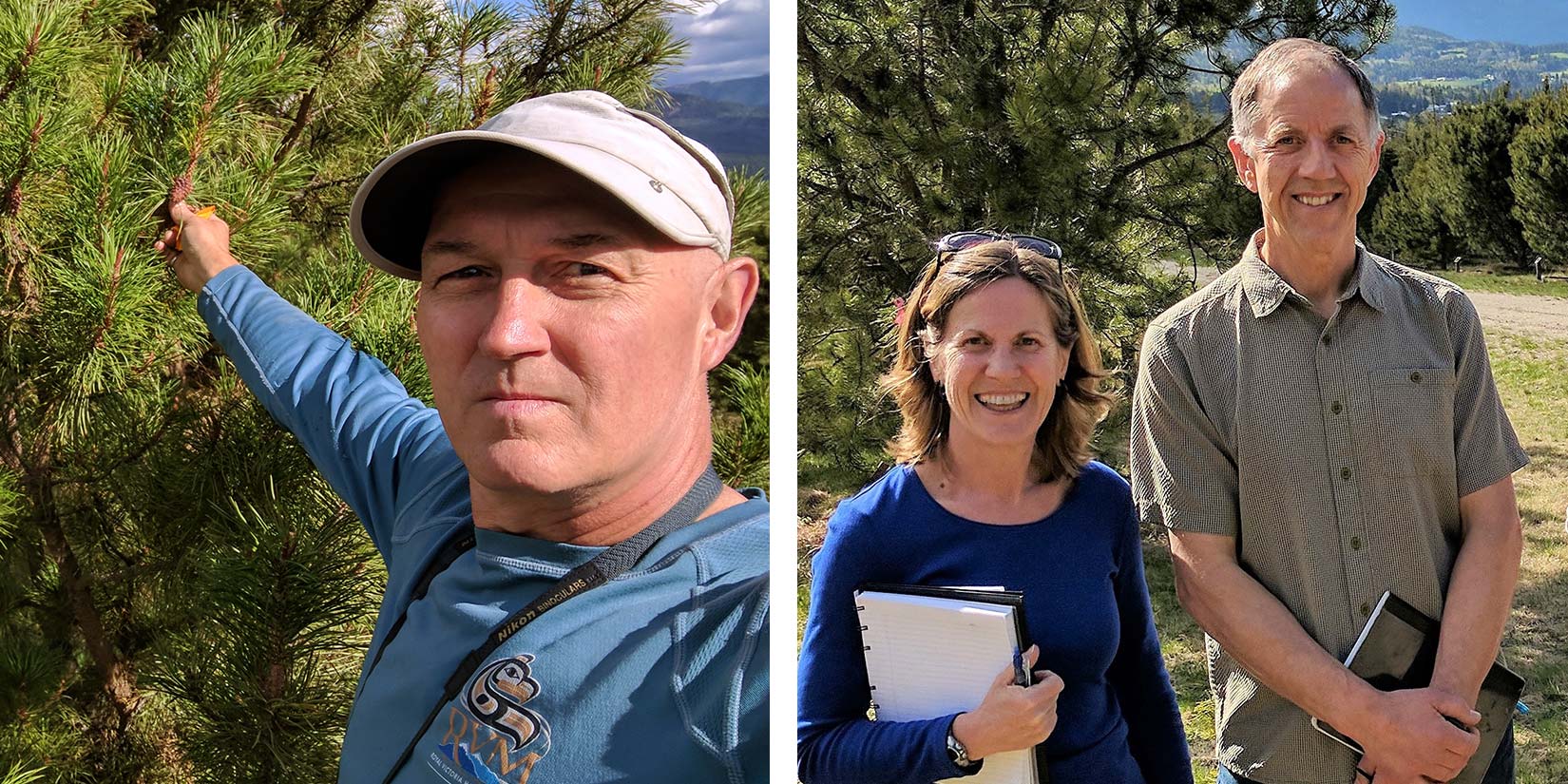 1
Brian Barber
SelectSeed CEO
2
Hilary Graham
Manager Seed Orchards
3
Jack Woods
Technical Advisor